Special Delivery: Nursing Education Simulation Technology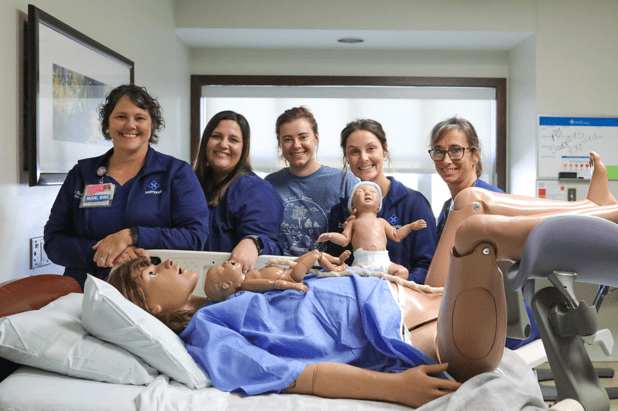 ​Lake Charles Memorial Hospital for Women welcomes the newest training and nursing education simulation tools to the Memorial family.

Gaumard's "Super TORY," baby, and "NOELLE," mom, are among the most advanced childbirth simulation technologies on the market, designed to deliver an immersive experience like no other. By mimicking actual patient responses and complex medical conditions, this unparalleled realism is bridging the gap between theory and practice. LCMH for Women is the first hospital in the region to utilize Super TORY for nurse education, elevating the level of childbirth care in the community.
"Our nurses are already extremely talented and passionate about labor and delivery, but having access to this caliber of training takes it to the next level," says Kimberly Eaves, Director of Family Birth Center.
Super TORY is a full-term newborn weighing 8 lbs. and measuring 21 inches long. She can cry, grunt, blink her eyes, move her mouth, and all four limbs. She can be programed to breathe and produce heart and lung sounds and even respond to a mechanical ventilator. She includes 10 simulation learning scenarios that will better prepare nurses for any situation after birth.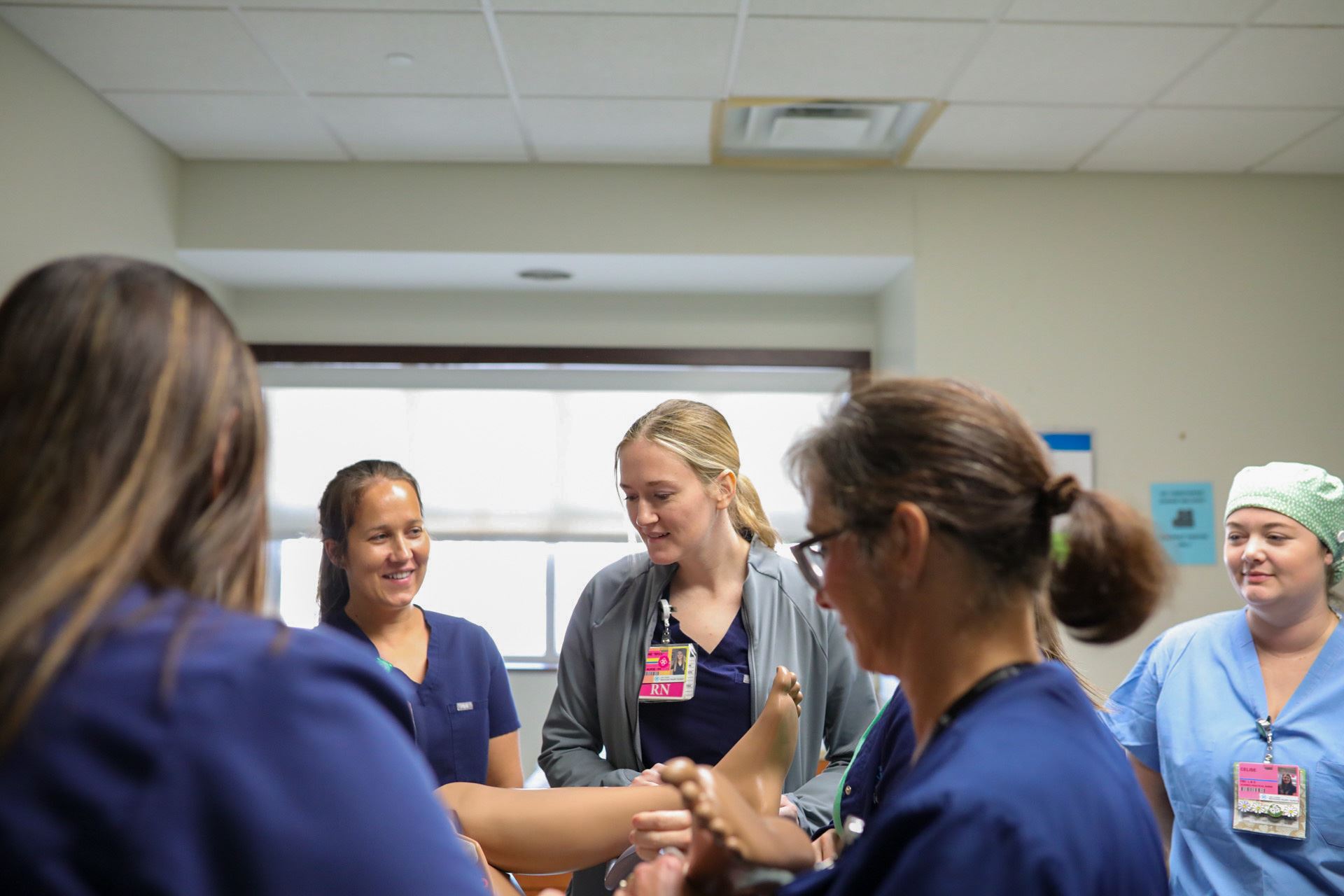 ​NOELLE is the most trusted high-fidelity childbirth simulator in the world. Used for nurse training and education, NOELLE can simulate birth complications, routine and high-risk deliveries. Her automatic and fully programmable birthing mechanisms simulate a realistic birthing scenario, complete with verbal reactions and responses.
This technology is made possible by the supporters of The Foundation's Women and Children's Fund. The Foundation at Lake Charles Memorial Hospital is a 501(c)3 not-for-profit entity and serves as the philanthropic arm of the health system. Every dollar raised is used to assist the health system in funding programs and projects, advancing facilities and technology, and directly impacting the lives of our patients. It is through the support of generous donors that we are able to continue the rich tradition of caring that began 70 years ago. To contribute visit lcmh.com/donate.