Lake Charles Memorial Health System Named Among Top 10% In the Nation for Heart Attack Treatment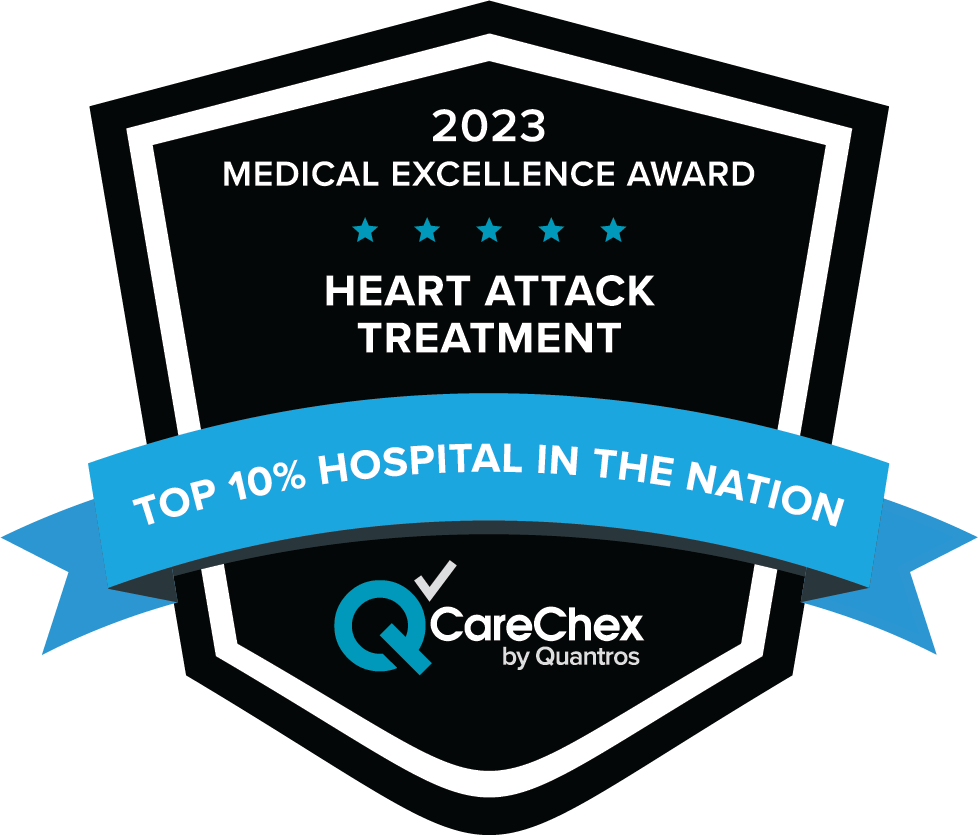 Lake Charles Memorial Health System has been recognized among the Top 10% in the nation for Medical Excellence in Heart Attack Treatment. The 2023 quality awards are from CareChex® and are based on their comprehensive quality scoring system, which compares inpatient quality performance across general, acute and non-federal U.S. hospitals.
Lake Charles Memorial Health System's Heart and Vascular Center is led by a team of experts, including Cardiac, Vascular and Thoracic Surgeon J. Gregory Lugo, MD and Interventional Cardiologists Edward Bergen, DO, Christopher S. Thompson, MD, J. King White, MD, and Kevin R. Young, MD and Cardiologist Clay Hammett, MD.
With sought-after physician specialists and experienced, compassionate staff, the cardiovascular health services offered at Lake Charles Memorial Health System covers the range of heart health needs, from diagnosis to treatment to rehabilitation. Throughout the Lake Charles Memorial Health System, medical excellence is not a luxury, it's the standard.
Meet our cardiologists and learn about their journey and dedication to personal healthcare in Southwest Louisiana.
To view our list of physicians or schedule an appointment, visit LCMH's Find-A-Doc.
About Quantros CareChex®
CareChex Awards by Quantros utilizes a peer-reviewed risk-adjustment methodology to more reliably measure rates of mortality, complications and readmissions — appropriately weighting and accounting for all of the risk factors relating to a patient's principal and secondary diagnosis, as well as other patient characteristics that may increase the probability for adverse clinical outcomes. These rankings do not include any self-reported data.