Easy as ABC
Author: Rod Rodrigues
Date Submitted: Aug 1, 2023
Category: Heart & Vascular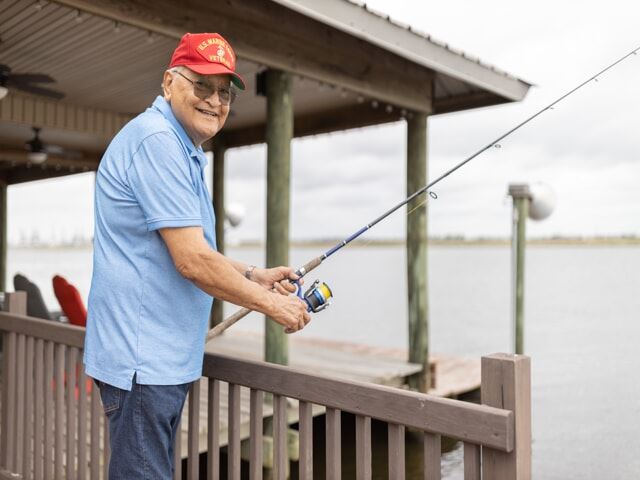 "I'm glad I can be here to see my great-grand children grow up."
In Rod Rodrigues' 84 years, he has always been a healthy and hardworking family man who loves life to it's fullest. He served in the Marine Corps as a young adult, he is a past restaurant owner, and coached little league for 18 years. There's not much that could slow him down, until one day, as he was sitting on the couch, it became difficult to breathe. After a trip to the emergency room and his health deteriorating, he found himself diagnosed with pneumonia and cardiac failure.
Long Road Home
After 3 and a half months in the hospital, regaining his strength, in order to become a candidate for the Transcatheter Aortic Valve Replacement (TAVR) procedure, Rod finally became strong enough for the procedure. It was a difficult process, but he knew that all of his other medical issues were caused by his faulty valve that needed to be replaced.
Where he is now
Being strong and healthy to be there for all the milestones in his family is the most important thing to Rod now. Thanks to the TAVR team, Rod's continuous determination, and the "easy as ABC procedure," as Rod states, he is back to his old self again, enjoying every bit of life.