Lake Charles Memorial Hospital Recognized as First in the Nation to Receive TAVR Recertification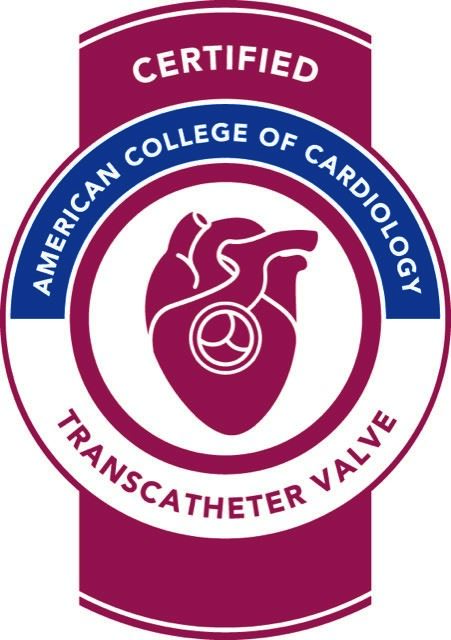 The American College of Cardiology (ACC) has recognized Lake Charles Memorial Hospital for its demonstrated expertise and commitment in treating patients receiving transcatheter aortic valve repair and replacement procedures. Lake Charles Memorial Hospital was the first in the nation to receive the Transcatheter Valve Recertification in January 2022 based on evaluation of the staff's ability to meet standards for multidisciplinary teams, formalized training, shared decision-making and registry performance.
This recognition demonstrates expertise in TAVR, a less invasive option to replace diseased aortic valves without open heart surgery. While being first is not the goal, implementing best practices, and achieving quality outcomes is the priority.
In September of 2019, the TAVR program at LCMH was the first in the nation to become certified through the ACC. Memorial's TAVR team – led by Cardiovascular/Thoracic Surgeon J. Gregory Lugo, MD, and Interventional Cardiologists Edward Bergen, DO, and Christopher S. Thompson, MD – received the certification by implementing best practices and achieving quality outcomes. Over 150 TAVR procedures have been performed at Lake Charles Memorial Hospital since the program began.
Misty Theriot, Valve Clinic Coordinator at LCMH, has been instrumental in setting up what is now deemed a best practice for other TAVR programs across the country. According to Kim Pheifer, BSN, RN-BC, NE-BC, AACC, Accreditation Review Specialist with the American College of Cardiology, "Misty's dedication to quality patient-focused outcomes are seen in every protocol, process or policy that's been developed for the program. It clearly demonstrated her passion for excellent patient outcomes through evidence and guideline-based standards of care."
"Lake Charles Memorial Hospital has demonstrated its commitment to providing southwest Louisiana with excellent heart care," said Deepak L. Bhatt, MD, MPH, FACC, chair of the ACC Accreditation Management Board. "ACC Accreditation Services is proud to award Lake Charles Memorial Hospital with Transcatheter Valve Recertification."
The ACC offers U.S. and international hospitals like Lake Charles Memorial Hospital access to a comprehensive suite of cardiac accreditation services designed to optimize patient outcomes and improve hospital financial performance. These services are focused on all aspects of cardiac care, including transcatheter valve therapies.
For more information about the American College of Cardiology, visit acc.org. For more information or if you have severe aortic stenosis, call Memorial's Valve Clinic at 337.494.4759.